We had the opportunity to test the kid's nearly completed kayak out in a pool on Sunday.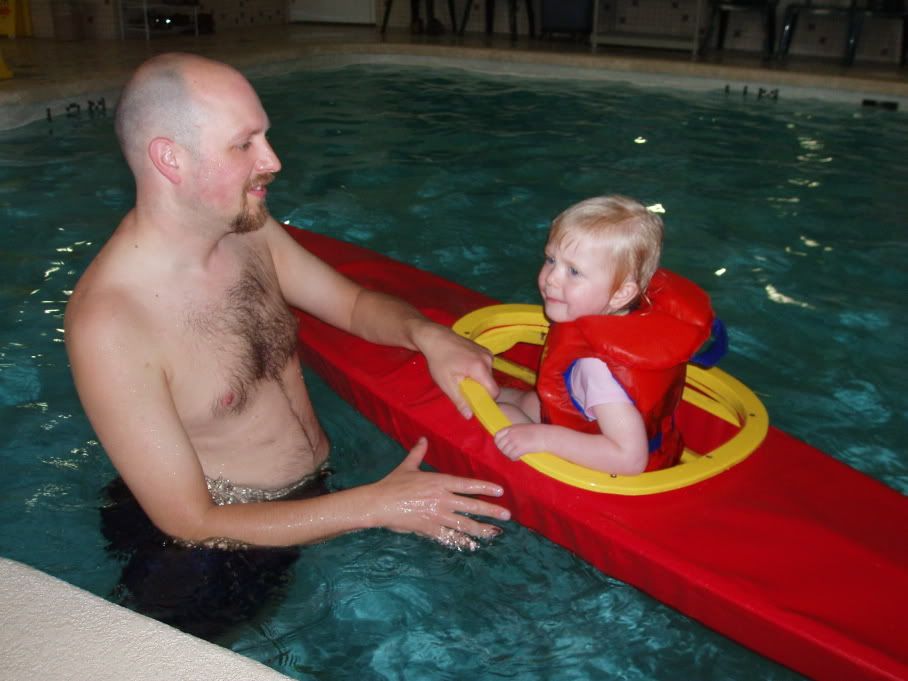 The girls & I were pretty happy with it. Quarters in the hotel pool were somewhat cramped and there were a couple of other people there so we couldn't let the kids really go more than a few feet in any direction, lest someone get hit with the too-large paddle (she borrowed Mom's). My older daughter had no problems keeping the kayak upright, nor did she seem bothered by the stability or the kayak rocking back and forth, even with a fair bit of water on board. I did find that the bolts around the caoming will need to be cut shorter and the ends covered with something to protect her thighs from them.
Still on the To Do List for the Sea Flea is:
Buy D-rings, add tie-downs & deck bungees
Add the decoration to the deck.
Cut off the bolts below the coaming.
Add some foam to the cockpit to pad it out, create a pad to sit on, and a bit of a backrest.
Build or buy a paddle.
Build a set of outriggers.