Last week I prepared the frame for permanent assembly, checked final fit and sanded things smooth. I held it all together with zip-ties.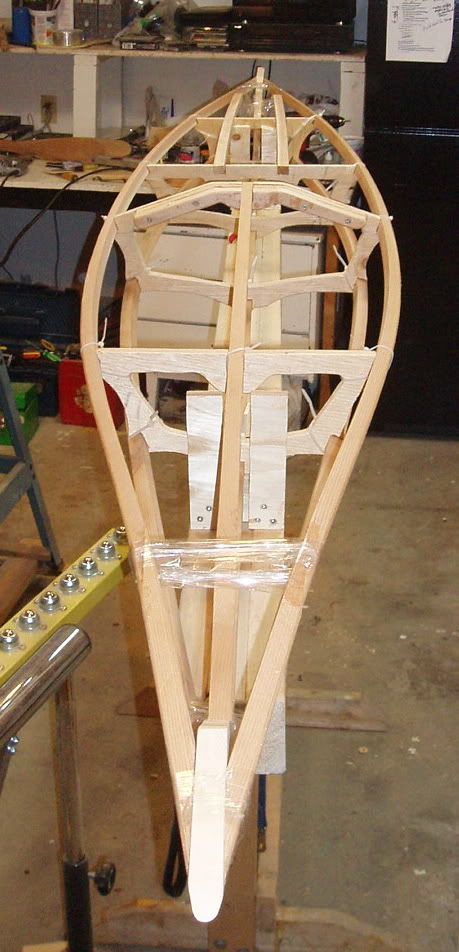 The view through the forms, looking from the stern towards the bow.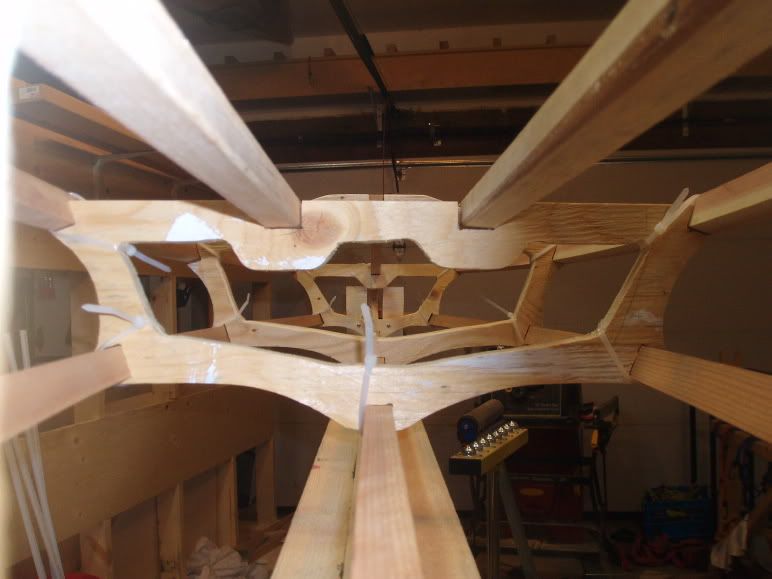 The bow stem: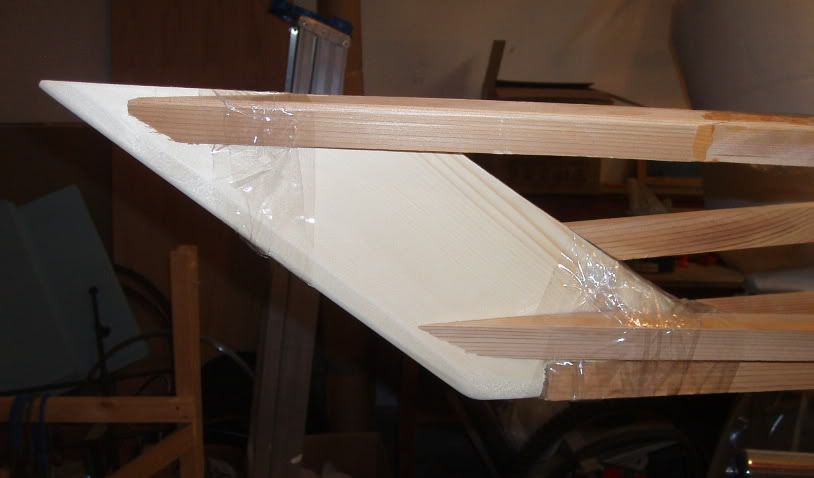 The stern stem was trimmed back some more from what is shown in the photo below. I took another 1.5" or so off of the stem.
Once I was satisfied with the fit of everything, I used thickened epoxy (
West System
105 resin, 207 hardener, 406 colloidal silica thickener) to glue the whole lot together. I did this last week. Tonight I moved to the next step and sealed the frame in epoxy. The plywood edges will receive a second coat after the frame is removed from the supports that hold it onto the strongback. At that time I'll flip it over and coat the undersides of the stringers and those areas I could not reach easily as long as it was attached to the strongback supports. There will be rough edges that I'll need to sand down later as a rough wood edge coated in epoxy will cut like a serrated knife.
The photos below are from this evening. Note the new hairstyle. Between the bald head and the coveralls, my wife says I look like an inmate in the photos. (She should know.)