As I get closer to being ready to skin my daughter's kayak, I've been thinking about how the kayak should be decorated. The PVC fabric used to skin the kayak is available in several bright colours, and she picked red for her kayak. When purchasing the fabric, I also purchased some extra yellow PVC and
Denham Awning Makers
threw in some blue scraps for me to use.
My daughter saw, and loved, the sun that
Anton Olsen
used on the
Yost-designe
d
Sea Pup kayak
he built. So of course, a bright yellow sun on her kayak is exactly what she wants.
As good as Anton's kayak looks, I'm inclined to try something else rather than to copy his.
I was thinking perhaps an orca would be a good pick, and I'm pretty sure my daughter would agree. I found the following graphic via a
google image search
and it seems to be a pretty close fit to what I was looking for.
Plus, according to the info in the
readme file
at the index for the graphic, it's free and available to use. I used Microsoft Paint to change the colours to match what I want to use and came up with the following colourful version.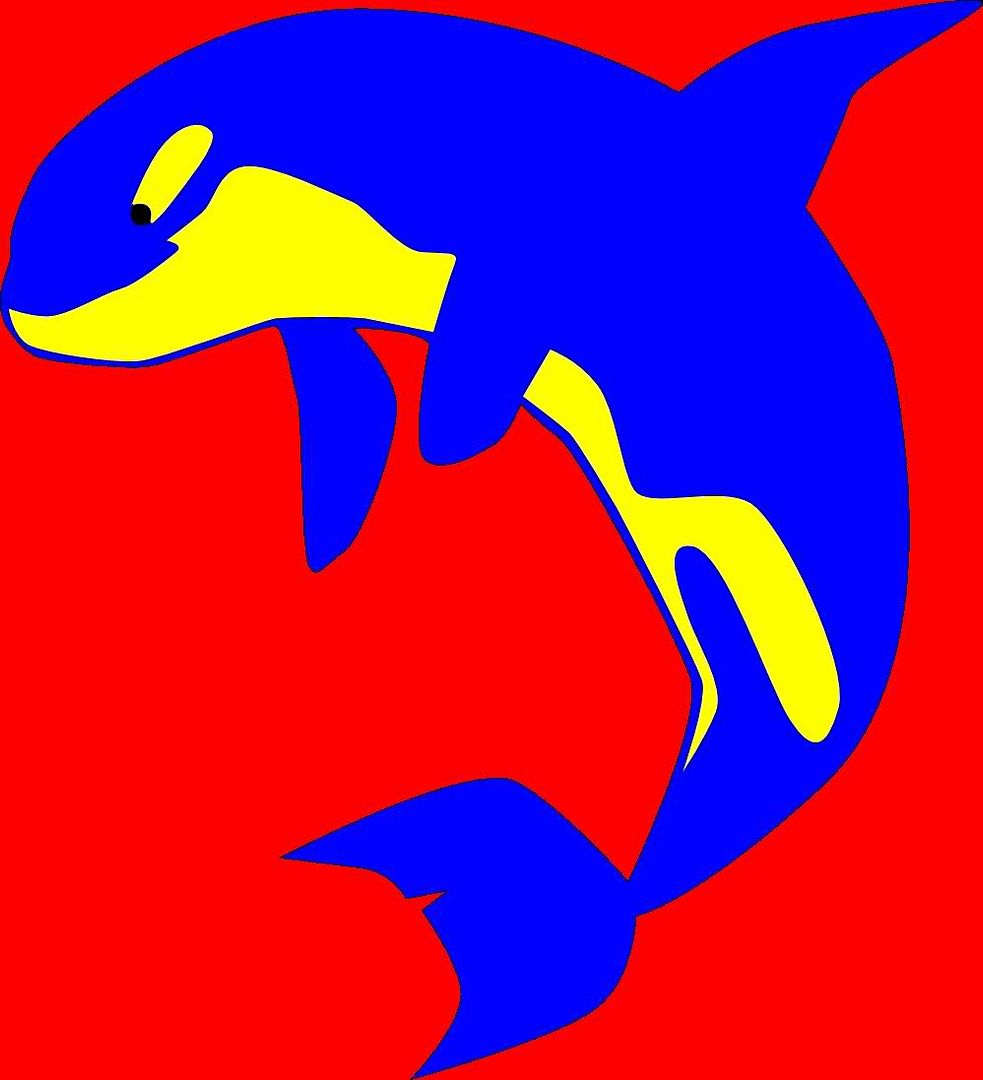 The tail looks a little odd to me, so I'll maybe fix that a bit and reduce the angular look of the whale overall before using it. To actually use this, I would cut the whole whale shape out of blue, then cut out the yellow patches and glue that over top of the blue, all of which will be glued onto the red fabric on the kayak deck. I will either use a black marker or a bit of black scrap from
Mark
for the eye.