We launched the kid's
Yost Sea Flea 11
a couple of weekends ago at
Pike Lake
, a small oxbow lake in a local provincial park. The launch was a bit hurried due to some incoming weather and the start of a rain shower (I had just finished a day of
kayak lessons
), but within a few minutes our older daughter had figured out how to make her kayak go forward, backward, and turn.
The outriggers are very similar to that described in the Chris Cunningham book,
Building the Greenland Kayak.
In my version the boat bumpers (the floats) are held onto the crosspiece by a bungee and a webbing strap. It seemed to work quite well and breaks down easily for transport or storage. The outrigger is secured to the kayak using a
deck rigging slider
which works quite well.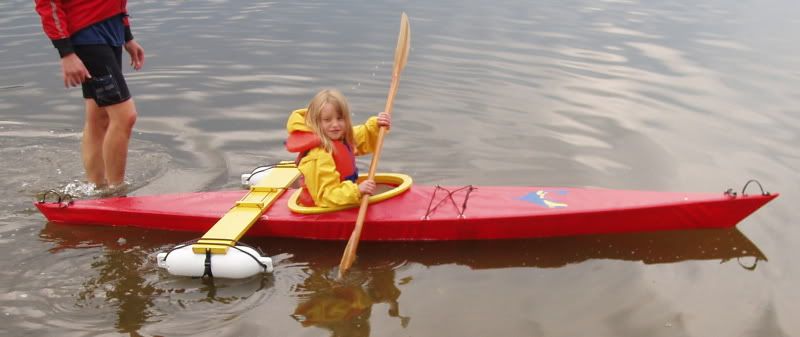 Mom heads out too.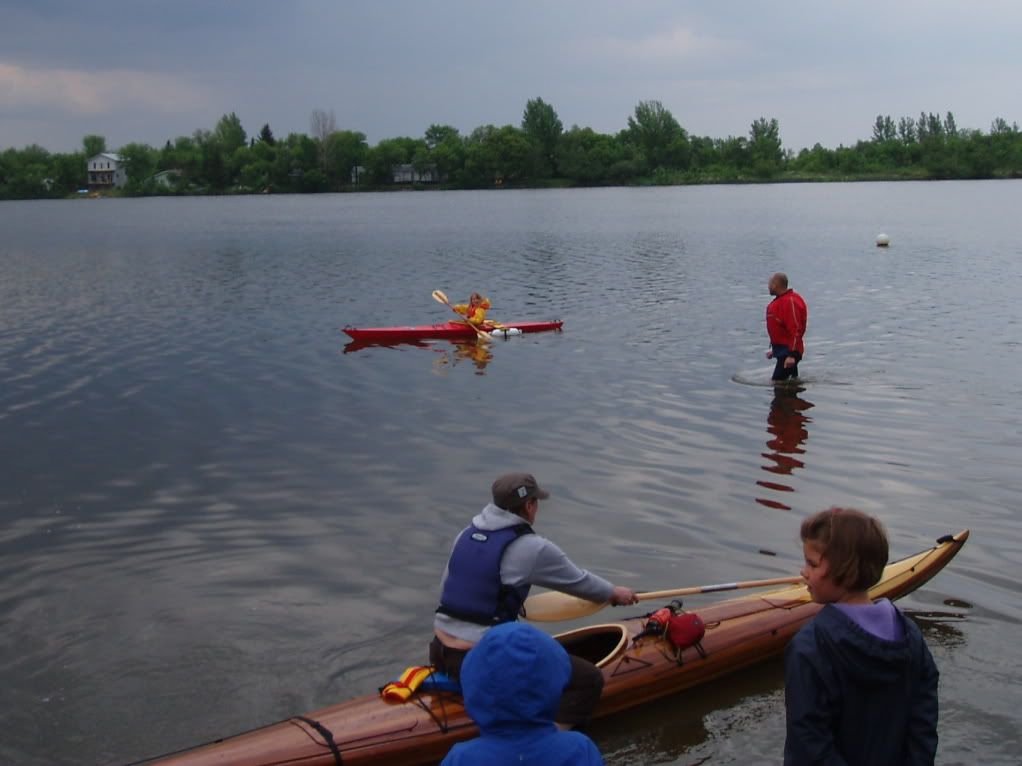 My wife is paddling her
guillemot kayak
, launched
exactly one year earlier
(the Saturday prior to Father's Day).
Our younger daughter gets her turn too, just as the rain started.
The next day (Father's Day Sunday) we took another tour. This time we had beautiful sunny skies and warm weather. We launched at the main beach and paddled through the lily pads and visited one of the large beaver lodges.
The younger girl & I paddled the canoe while Mom and our other daughter were in the kayaks. After a while, my wife gave a tow. She reported that the Sea Flea towed very easily, offering little resistance (until our daugther learned to use her paddle to increase the drag!). While being towed, she made a game of paddling hard to overtake and pass Mom.
Unfortunately, we never did try the kayak without the outriggers. I wish we had at least tried it without them while we were playing at the beach.
Our little girl played in Mom's kayak by the beach.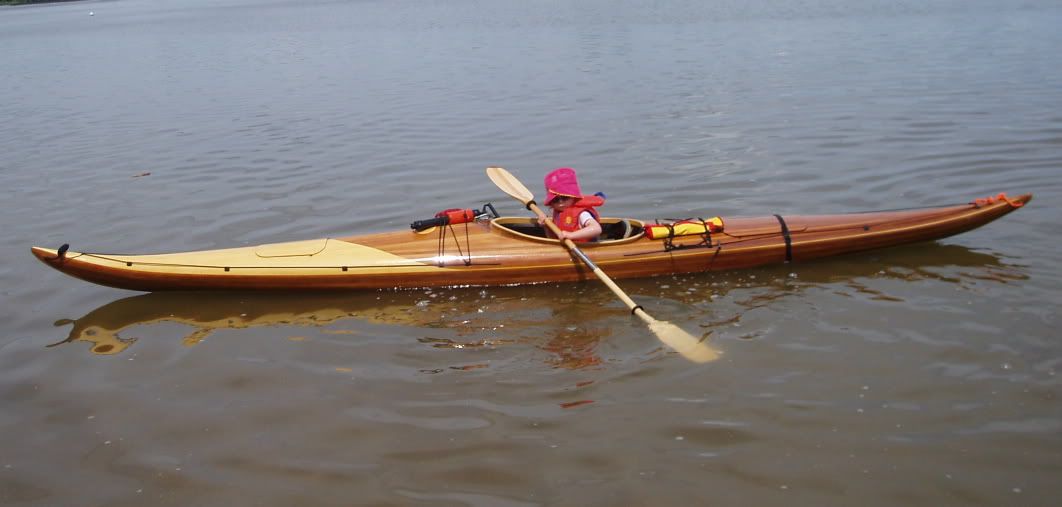 For more posts about the Sea Flea and the build, click
here
or click on the label "
kid kayak
."